Are you looking for some useful cookie idioms to enhance your English conversation skills?
If so, you have come to the right place.
Let's take a look at some popular cookie idioms, what they mean and how to use them in a sentence.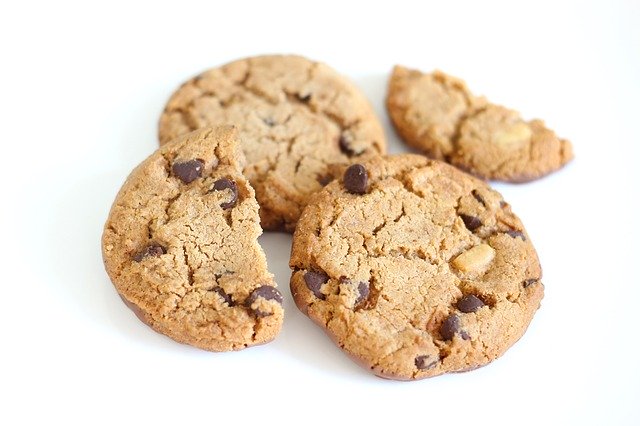 9 Cookie Idioms And Phrases (Meaning & Examples)
1.A / One Smart Cookie
Meaning: used to describe a person that is clever and has a lot of good ideas.
Use In A Sentence: Seeing Mark reminds me not to judge a book by its cover. Despite coming off a little goofy, he is one smart cookie.
2. To Be Caught With One's Hand In The Cookie Jar
Meaning: to be caught in the act of some wrongdoing.
Use In A Sentence: I never could figure out why the money in the tip jar was becoming less and less. That is until I caught Steve with his hand in the cookie jar, stealing tips when nobody was watching.
3. That's The Way The Cookie Crumbles
Meaning: there is nothing a person can do about the things that happen in life, so there is no reason to allow it to upset you.
Use In A Sentence: Tammy was very upset about not getting the job, but she has to learn that that's just the way the cookie crumbles.
4. A / One Tough Cookie
Meaning: a determined person who is not easily discouraged or intimidated. It can also refer to someone that is hard to work with.
Use In A Sentence: Don't judge her by her size. Rosalie is one tough cookie.
5. Cookie Cutter
Meaning: used to describe something that is identical to others around it.
Use In A Sentence: I don't like the homes in this subdivision. They look too cookie cutter for my taste. I want my house to look different from every other home in the neighborhood.
6. A Sharp Cookie
Meaning: a smart, intelligent, clever person.
Use In A Sentence: Don't judge a book by its cover. Mark is one sharp cookie.
7. What do you want a cookie?
Meaning: a sarcastic response to someone who is looking for praise for some minor or insignificant accomplishment.
Use In A Sentence: What, do you want a cookie? All you did was wash the dishes.
8. A Cookie Pusher
Meaning: a lazy person
Use In A Sentence: I thought you were watching TV when I went to work. Did you even leave the house today? I guess you are just being a cookie pusher on your first day of vacation.
9. To Toss One's Cookies
Meaning: to vomit.
Use In A Sentence: Jenny tossed her cookies after riding the roller coaster. Perhaps next time she goes to an amusement park she should skip breakfast.
There you have it! 9 Cookie Idioms. Which one is your favorite? Share your thoughts in the comments below.