Let me ask you a question, Did you have a cup of coffee this morning?
Most likely you did!
You may be enjoying a cup as we speak. Well if you are a coffee lover like myself you are going to really enjoy the next post on the blog.
In this post, we are going to look at 9 simple coffee idioms that you can use in your day-to-day conversation.
Let's begin…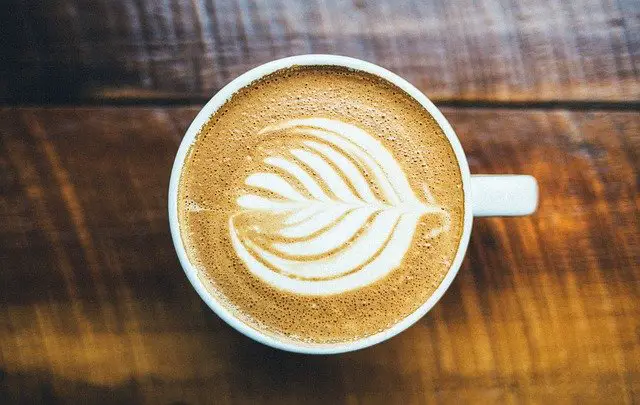 Coffee Table Book
A large book that contains a lot of pictures. It is often kept on the coffee table and it is used as a conversation starter.
"Marty published a coffee table book that features many of his pictures from Italy."

"I love the picture in your coffee table book. Where did you buy it?"
Wake Up And Smell The Coffee
Another way to tell someone to pay attention to what is going on.
"Come on, Steve! Wake up and smell the coffee. They are trying to rip you off!"

"Wake up and smell the coffee, Megan. No one is going to do the work for you. If you want to succeed you need to go out there and do the work."
Coffee Break
A short break from work. It usually lasts between 15 to 20 minutes. During this time many enjoy refreshments such as; tea, juice or coffee.
"Let's finish up this section and then take a quick coffee break."

"Hey, why don't we take a quick coffee break and then come back and work on this project?"
Let's Talk Over A Cup Of Coffee
A friendly conversation usually while enjoying some type of drink such as coffee.
"Are you busy? Do you think we could talk? Sure, let's talk over a cup of coffee. Can we meet at about 10:00 a.m?"

"Thanks for emailing your ideas for the new website. Let's talk about them over a cup of coffee."
Coffee In, Coffee Out
Drinking a lot of coffee makes one have to go to the bathroom often.
"Is there a bathroom around here? I drank a lot of coffee this morning and you know the expression, coffee in, coffee out."

"I drank way too much coffee this morning. Coffee in, coffee out."
Cold Coffee
Slang for beer.
"After work today, let's go downtown and get some cold coffee. What do you think?"

"I am beat. I could really go for a cold coffee right about now."
Cup Of Joe
An expression for a cup of coffee.
"Can I get you another cup of joe or are you all set? No, I am fine, but thank you."

"There is nothing like enjoying a hot cup of joe first thing in the morning."
To Grab A Cup Of Coffee
To get a cup of coffee.
"I am going to go down to Starbucks to grab a cup of coffee would you like to join me?"

"Before we go down to the bookstore, let's stop here and grab a cup of coffee."
Coffee Shop
A small restaurant that serves refreshments, usually coffee, tea, and other hot drinks.
"I do most of my work downtown at a coffee shop. There I enjoy a cup of coffee while I work."

"My favorite place to enjoy coffee is this coffee shop here."

"I am a regular at this coffee shop."
There you have it! 9 easy coffee idioms. Which one is your favorite?