Feeling nervous is a common experience that we all face at some point in our lives. It can arise from a variety of situations, such as speaking in public, going for a job interview, or meeting new people.
It is because of this that feeling nervous has become a popular subject of idiomatic expressions in many languages.
These idioms reflect the different ways in which nervousness is perceived and experienced across cultures, from its negative connotations to its potential benefits.
In this post, we will explore some of the most interesting and widely used idioms related to feeling nervous, examining their meanings and origins, and discovering the valuable insights they offer.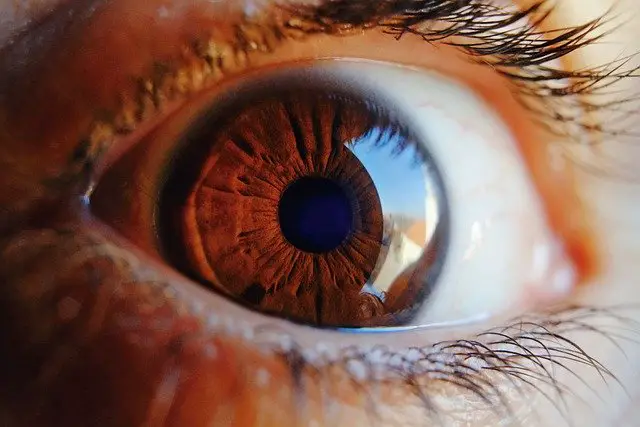 10 Idioms For Feeling Nervous or Nervousness
To Be As Nervous As A Cat
When a person is extremely anxious about something, we can say that they are as nervous as a cat.
"Tom was as nervous as a cat to speak in front of a bunch of people, but I think he did a great job!"
To Be Scared of One's Own Shadow
A person who is scared of their own shadow is someone who is constantly nervous or afraid of something to the point that they can be easily spooked.
"Who on our team do you think would do the best job presenting this information at the conference? I don't think Ken would be the best option. When it comes to researching the topic, he is the best, however, that kid is scared of his own shadow. I think he would be too nervous to present the information."
To Be A Nervous Wreck
An extremely anxious person or someone who is overcome with nervousness can be referred to as a nervous wreck.
"Where have you been all night? Mom has been a nervous wreck waiting for you to come home."
You may also enjoy reading: 29 idioms for feeling afraid (examples & definitions)
A Nervous Nellie
A nervous Nellie is used to describe a nervous person. Even though the female name Nellie is used in this idiom, it can be used to refer to any anxious person whether male or female.
"Don't be such a nervous Nellie? Everything is going to be alright."
To Break Out Into A Cold Sweat
When a person is so nervous or anxious about something that they start to sweat even though it isn't hot outside, it is called breaking out into a cold sweat.
"When I was younger I used to be so afraid of public speaking, but now I can get up on a stage without breaking out into a cold sweat."
To Get The Jitters
We say that a person has a bad case of the jitters when they are anxious about an important event. Usually, this term implies that it is a only temporary problem and that they will shortly get over it.
"Where is Tommy? The play is about to start and he is the leading character."
"He is in the bathroom right now. He said that he has a bad case of the jitters right now, and that he just needs a minute to calm himself down."
To Be Like A Cat On Hot Bricks
To be like a cat on hot bricks is used to describe someone who is so anxious that they can't sit still or relax. They always have to be moving or doing something.
"Why is Dad pacing around the house? Well, you know your father, when he is nervous about something he is like a cat on hot bricks. He just can't sit still until he hears the news about Jason."
You may also enjoy reading: 37 Chicken Idioms & Phrases
To Have Butterflies In One's Stomach
Feeling of nervousness can also be described as having butterflies in one's stomach. By this expression, we are referring to that feeling in one's stomach when they are anxious about doing something, usually for the first time.
"I always get butterflies in my stomach when I have to give a speech in front of my classmates."
To Shake (Tremble) Like A Leaf
To shake like a leaf can be used to describe a person who is so nervous that they are visibly shaking or trembling.
"I could tell that Mario was nervous. He was shaking like a leaf on stage. I hope he calms down before the big day."
To Have (Get) Cold Feet
To have cold feet is the nervousness one experiences before doing something. The feeling is so strong that that person may try to avoid the situation altogether.
"Henry was fine 10 minutes ago, but when he saw just how many people were in the audience, he started to get cold feet. He even told me that he wanted to back out of the competition."
In conclusion, idiomatic expressions related to feeling nervous offer a unique and insightful way of expressing the complex emotions and experiences associated with this common human experience.
These idioms reveal the different cultural attitudes towards nervousness and offer valuable insights into how people cope with and interpret this feeling.
By understanding and appreciating these idiomatic expressions, we not only gain a richer understanding of ourselves and others but also gain a valuable tool for expressing ourselves and connecting with others in a more meaningful way.
Ultimately, the ability to navigate and manage nervousness is an essential part of personal growth and development, and these idioms provide a creative and inspiring way to approach this challenge.
There you have it! 10 idioms for feeling nervous. Which one was your favorite?
If you enjoy this post, you may also enjoy our Idiom Of The Day page. There we post a different idiom every day. Check it out!