Are you looking for some good crying idioms to enhance your conversational English?
If answered yes, then you have come to the right place.
In this post, we are going to look at 28 crying idioms, what they mean and how to use them in a sentence.
28 Crying Idioms And Phrases (Meaning & Examples)
1. No Use Crying Over Spilled Milk
Meaning: it is a waste of time to become upset or worry about something that already happened and there is nothing you can do to change it.
Use In A Sentence: It was so sad to see Jim leave the company, but there is no use crying over spilled milk. We need to use the time to find a good replacement.
2. To Break Down And Cry
Meaning: to lose control and start crying.
Use In A Sentence: What did you say to Jessica? I don't know. I just started talking about her Mom and she broke down and cried.
3. To Cry Crocodile Tears
Meaning: to pretend to be sad.
Use In A Sentence: I think she was just crying crocodile tears. I don't see why anyone would be so upset over that.
4. To Cry Barley
Meaning: to call for a truce.
Use In A Sentence: He cried barley after he knew he was going to lose.
5. To Cry Foul
Meaning: to protest or complain about something that happened.
Use In A Sentence: My brother cried foul when I forgot to return his laptop.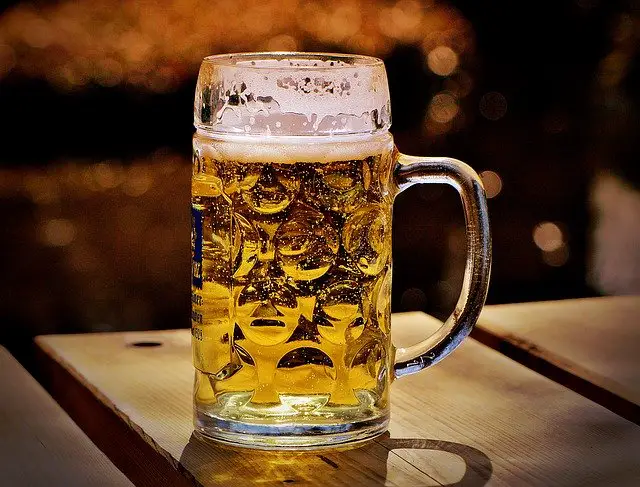 6. To Cry Into One's Beer
Meaning: to become emotional about something. It is usually used in a funny way.
Use In A Sentence: If Steve's team loses today, he will be crying in his beer.
7. To Cry Off
Meaning: to break a promise or to withdraw from a commitment.
Use In A Sentence: Jason was supposed to go for a run with me this morning, but he cried off. I was really disappointed at first, but later I learned he is really sick.
8. To Cry Out For Someone or Something
Meaning #1: to be in need of something. It is commonly used when a person shouts or voices his needs.
Use In A Sentence: I was holding the baby and then he started to cry out for his bottle.
Meaning #2: to shout out praise or encouragement.
Use In A Sentence: The audience cried out for him to start singing.
9. To Cry Stinking Fish
Meaning: To put oneself down.
Use In A Sentence: Matt you need to stop crying stinking fish. You are very talented, you just need to have a little more confidence.
10. To Cry Wolf
Meaning: To say that something happened when it really didn't. To raise a false alarm.
Use In A Sentence: I don't believe anything that Harry says. He is always crying wolf.
11. For Crying Out Loud
Meaning: a phrase used as an expression of frustration or surprise.
Use In A Sentence: For crying out loud, it is 7 o'clock in the morning, can you please turn down the music?
12. A Crying Need
Meaning: a desperate need for someone or something.
Use In A Sentence: There is a crying need for a local supermarket.
13. A Voice Crying In The Wilderness
Meaning: used to describe a person who voices an unpopular opinion and oftentimes is not heard.
Use In A Sentence: George felt like a voice crying in the wilderness when he tried to warn them about the collapse of the company.
14. To Cry Oneself To Sleep
Meaning: to literally shed tears until one falls asleep.
Use In A Sentence: Janet was so upset that she cried herself to sleep.
15. To Cry Bloody Murder
Meaning: to scream very loudly when one is in danger or in a frightening situation.
Use In A Sentence: Susan cried bloody murder when she saw a mouse run across the living room floor.
16. To Cry Hughie
Meaning: to vomit.
Use In A Sentence: Where is Shane? He doesn't feel very good. I think he is in the bathroom crying Hughie.
17. To Cry Like A Baby
Meaning: to cry openly.
Use In A Sentence: I never will understand why she watches this movie if it makes her cry like a baby.
18. To Cry On One's Shoulder
Meaning: to tell another person about one's problems.
Use In A Sentence: If you need a shoulder to cry on, you can always give me a call.
19. To Cry Ralph
Meaning: to vomit.
Use In A Sentence: I don't think Megan will go to school today. She is in the bathroom crying ralph right now.
20. To Cry The Blues
Meaning: to complain about something usually with the goal of gaining sympathy from others.
Use In A Sentence: Sharon is on the phone crying the blues to her mother.
21. To Be Crying Drunk
Meaning: to be crying while intoxicated.
Use In A Sentence: I never would have believed it until I saw her father walk in crying drunk last night.
22. It's A Crying Shame
Meaning: a shame. An unfortunate situation.
Use In A Sentence: It is a crying shame that he wasn't able to attend his son's party.
23. A Crying Towel
Meaning: a person who listens to the grief of another and offers sympathy in order to try to make them feel better.
Use In A Sentence: I am tired of being Michelle's crying towel. If she has that many problems with Bobby, why don't they just break up already?
24. To Cry All The Way To The Bank
Meaning: to make a profit from doing something that one should be ashamed of.
Use In A Sentence: I can't believe how much money he made from that business adventure. It was a horrible idea. Yes, but I am sure he is crying all the way to the bank.
25. To Cry For The Moon
Meaning: to make a request that is impossible to achieve or unlikely to happen.
Similar Idioms: to ask for the moon.
Use In A Sentence: He is crying for the moon if he thinks Eric will change.
26. To Cry Like A Banshee
Meaning: to cry very loudly.
Use In A Sentence: Pat has been up in her room crying like a banshee ever since she heard the bad news about Henry.
27. To Cry Ruth
Meaning: to vomit.
Use In A Sentence: I don't think that milk is fresh. Jackson is in the bathroom crying Ruth as we speak.
28. To Cry Down
Meaning: to belittle or to put someone down.
Use In A Sentence: If you want to make friends with the neighbors, don't cry down to them just because you have a nicer place.
There you have it! 28 Crying Idioms. Which one is your favorite?